Asama Test Laboratory
Equipped with a large 10-meter radio wave anechoic chamber and a large shield room. Our experienced technical staff will provide measurement, diagnosis, countermeasures and advice. (Location: Saku City, Nagano Prefecture) Technical cooperation: Soshin Electric Co.
It can also be used for large equipment. (Turntable 3m in diameter / Load capacity 3t / Power capacity 75kVA)
Measurement of communication devices is also possible. (The opposing unit can be installed in a shielded room due to the pit structure.)
We offer the best countermeasures and advice based on our rich experience, track record and in cooperation with the EMC engineering department.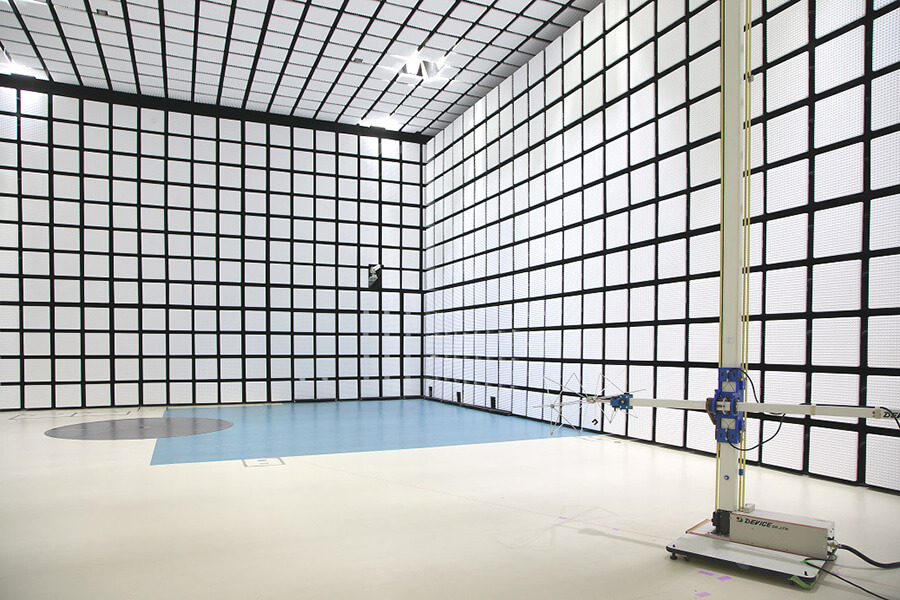 Purpose
EMC measurements of large, high-power equipment and transmission and communication equipment
Certification
VLAC (VLAC-038)
TUV Rheinland
Registration
VCCI (No. A-0189)